REPOROA
PHIL & CARLEY RIVERS
Phil and Carley Rivers manage a dairy farm in Reporoa and rely on their Hondas to get the job done. Having recently switched to a Honda side by side Phil is full of praise for his Pioneer 700. In his own words, "You cannot fault these things, they are just amazing, they've just made a machine that's suited to New Zealand farming".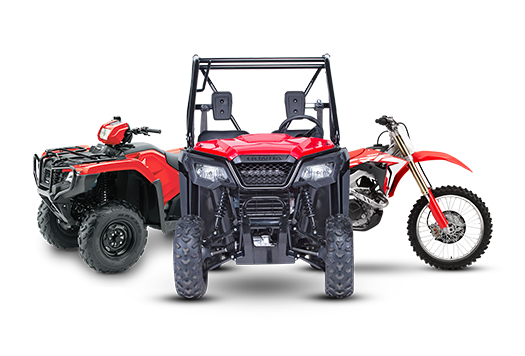 WHY CHOOSE A HONDA
---
For over 40 years Honda has been a fixture on farms around New Zealand. With a range of products designed for New Zealand conditions you can rest assured that no matter the task your Honda is up for it.
Simply click on one of the buttons below to hear real stories from real Honda customers or check out just some of the great benefits of using a Honda on farm in New Zealand.
VIEW THE RANGE
THE PIONEER RANGE