About us
Blue Wing Honda
Blue Wing Honda is the official importer and distributor of Genuine Honda motorcycles, Genuine Honda motorcycle accessories and Honda motorcycle parts. We are a New Zealand owned and operated company, operating for over 45 years, and providing Genuine Honda products to New Zealand customers. Our mission is to support a dealer network of over 50 dealerships nationwide to provide the right products and services for our customers. We work hard to support local communities and have built key partnerships in the rural sector.We take pride in providing hardworking and durable ATVs and farm bikes that help keep our agriculture industry moving.
Our products have been designed for use in New Zealand conditions and have evolved over the years to support the developments and advancements in the agriculture sector. Our commitment to the rural sector includes long time sponsorship of key rural organisations such as NZ Young Farmers and the Dairy Industry Association and NZ Herefords. Our commitment to the recreational motorcycle market cannot be overlooked, our passion for all things motorcycling is unwavering and our dealers tirelessly support their local motorcycling communities not only with an outstanding range of product, but commitment to providing the very best event support and helping local motorcycle groups achieve their goal of enjoying and sharing the fun of motorcycling.
We are proud of our association with MIA to provide a unified view on the pressing issues concerning the industry. 
We also are members of MTA which is the largest automotive industry body in New Zealand representing automotive businesses and acting as a strong advocate for motorist.
BLUE WING HONDA - GENUINE PRODUCTS, GENUINE PEOPLE, GENUINE SERVICE.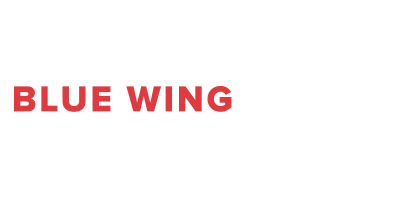 Our Mission Statement
---
Our objective is to provide customers with not only the best products but also the best customer service in the motorcycle industry. To ignite the passion held by many for motorcycles, and work closely with our dealer partners who share our vision, and support our communities in their love of motorcycling and requirements for motorcycle product - a united guarantee of commitment to our industry and customers.