capacity
---
DELIVERING FOR KIWI FARMERS
capacity
The Honda ATV range leads the way in innovative vehicle technology. Developed to suit the unique farming conditions down under, the range are NZ's favourite machines to work the land, with ATVs from 250cc through to 680cc, including the hardworking TRX420cc and TRX520cc ranges. Honda offers you a range of options ready to tackle the farms toughest jobs. 
Boasting up-to 600kg towing capacity and heavy duty carry racks, you can transport the big loads around the farm. With weather proof utility boxes and the pro-connect accessory system to add additional storage with it's quick latch system.
Features
Take a closer look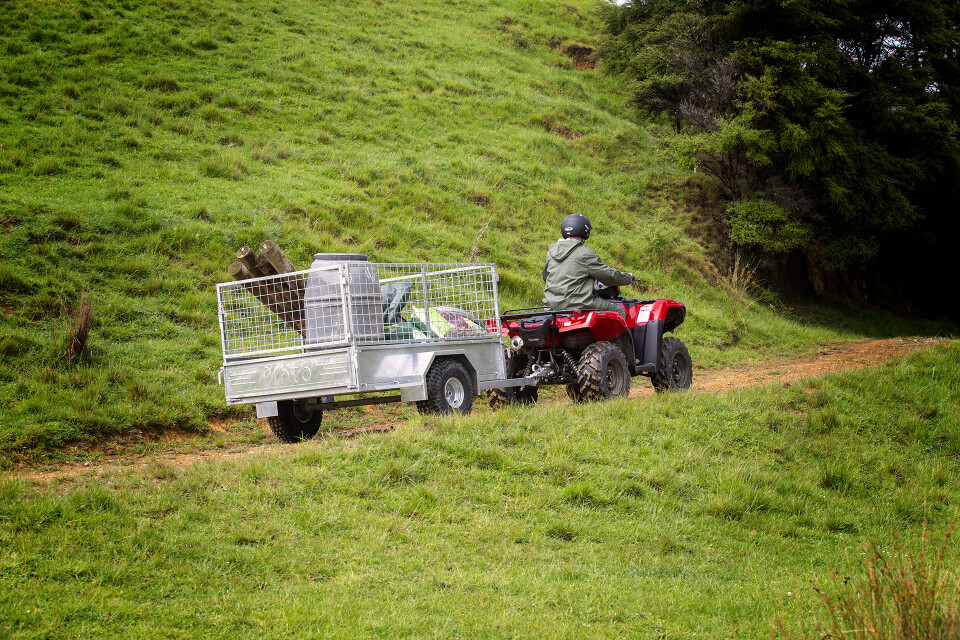 600KG Towing Capacity
---
The Honda ATV range delivers up to a massive 600kg towing capacity. So instead of hopping on the tractor or taking out the truck, you can stay right on the ATV and tackle those bigger jobs with relative ease.  
Range of Models
---
With a range of models from the TRX250 to the popular TRX420 workhouse range, to the powerful TRX520 range and the TRX680. There's a Honda ATV that delivers the right range of haulage, towing and capacity for your farm or business. Honda's range offers choice so that you can get the perfect ATV for your needs on farm.
With manual, electric shift and auto models, you can choose the perfect transmission option to deliver for your needs.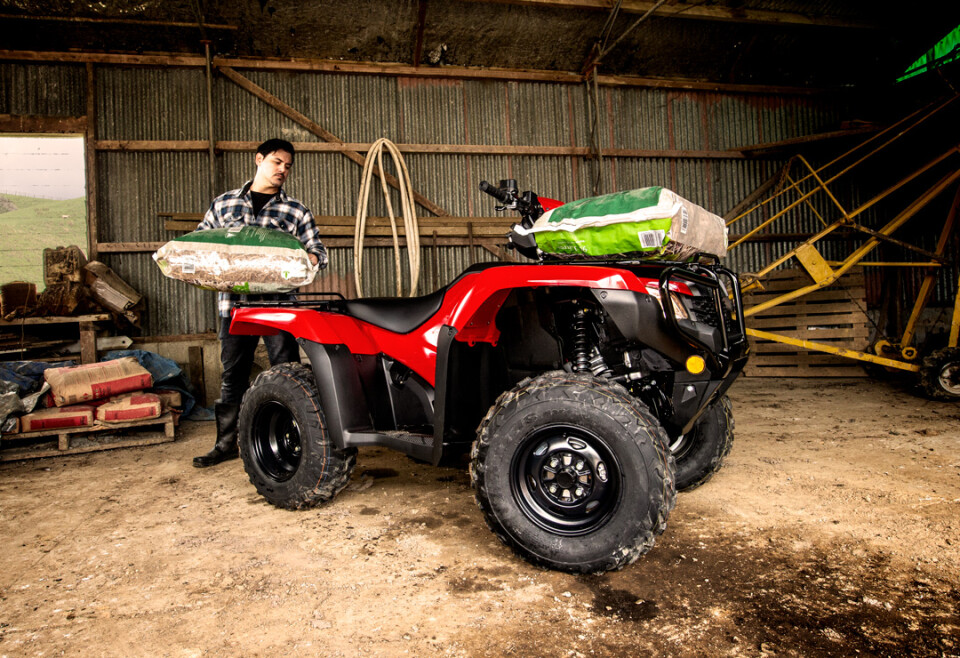 Heavy Duty Carry Racks
---
The front and rear heavy duty carry racks provide a stable platform to help you carry the dogs, gear, tools and materials you need to get around the farm without a fuss. Even on difficult terrain.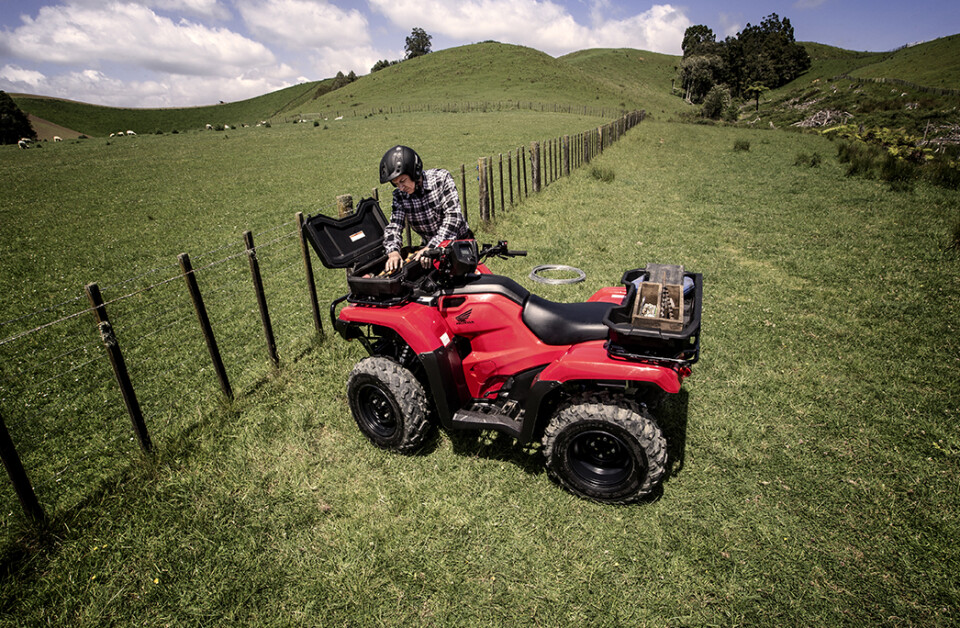 Proconnect Accessory System
---
Don't get caught with out the tools you need to get the job done! The Proconnect system provides a range of accessories designed for precise fit, simple attachment with quick-connection latch system, and integrated function.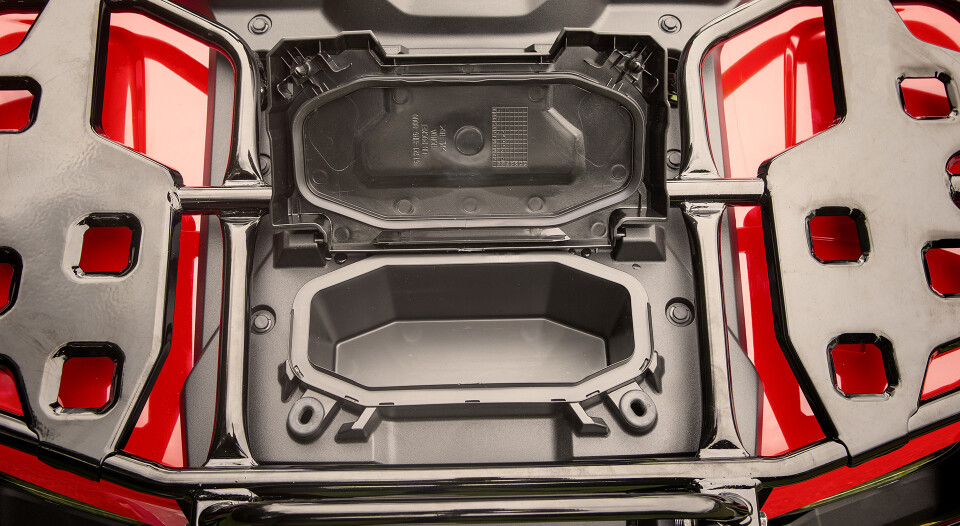 1.9 litre utility box
---
The 1.9 litre weatherproof utility box on the 420cc and 520cc ATV ranges provides extra weathertight storage for the important things that need to get around the farm dry. whether its your phone, lunch or tools, the utility box is your ally against the elements.     
Hear from honda owners
AN UNMATCHED DEALER NETWORK
With over 50 Honda dealerships located in key farming locations around New Zealand from Kaitaia to Invercargill, you can rest assured that when you own a Honda you will be able to get assistance when you need it. Authorised Blue Wing Honda dealerships are always key parts of their local rural community and understand the unique requirements for their local region. They share the same long term commitment to the rural community of New Zealand and assist Blue Wing Honda with support of key rural organisations such as NZ Young Farmers. Dairy Industry Association and NZ Herefords. We believe in Genuine People. Genuine Product. Genuine Service.
Find your local Honda dealer to experience the Honda way first hand.  
see the range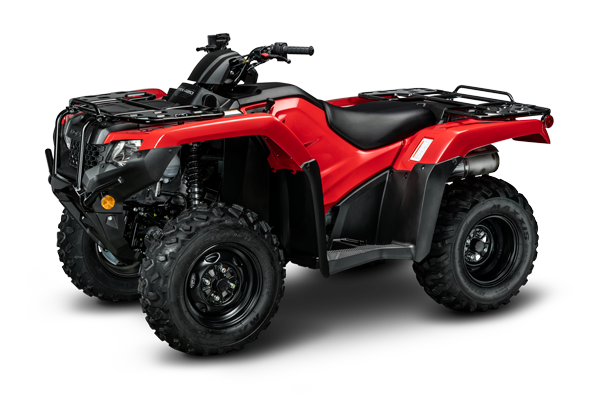 TEST RIDE A HONDA ATV
---
Had enough reading and want to get riding? Book a test ride using the form below to experience a Honda ATVfor yourself. Just select your local dealer, fill in your details and we'll have you on the road in no time.    
BOOK A TEST RIDE