Functionality
---
MADE TO GET THE JOB DONE
functionality
The Honda Pioneer range is built with functionality in mind. We are proud to  deliver Side by Sides that help you get the most out of every riding experience. From the 500-class all the way to the 1000s, they are built to last so that you are ready to tackle the big jobs for years to come. 
Thanks to Honda's focus on smart design, reliable performance, standard-setting technology and unmatched quality. Along with using hard wearing materials, solid mechanical engineering and great agility defines the Pioneer range. Functional, reliable and dependable. It's everything you need from your Side by Side.   
Features
Take a closer look
Independent Suspension
---
The Pioneer range delivers a smooth ride, especially across rough terrain thanks to advanced independent front and rear suspension. Pair that with stellar ground clearance, and you maximize available traction and superior comfort maneuvering over terrain other side-by-sides would shy away from.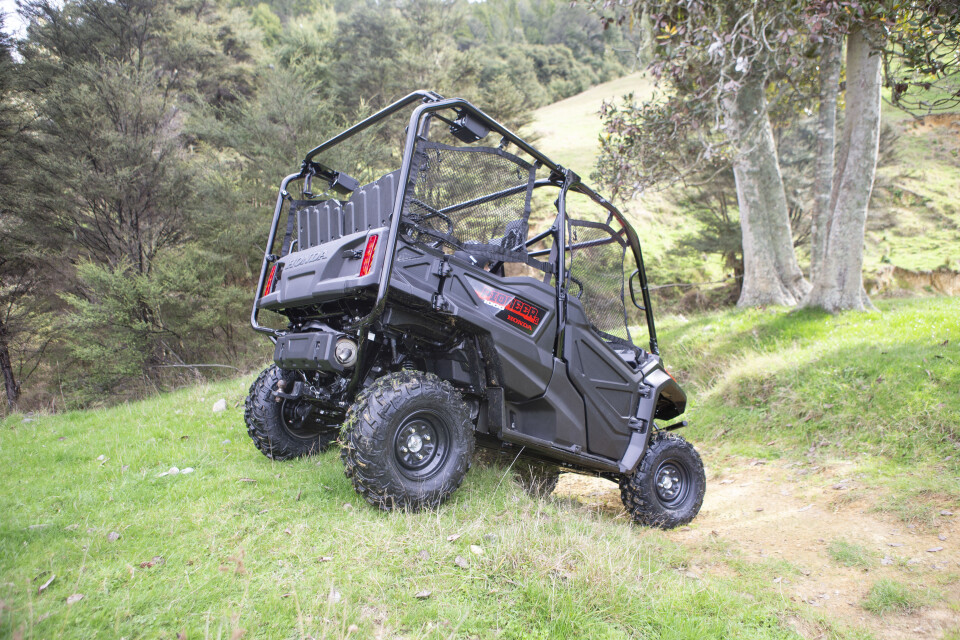 short wheelbase
---
The Honda Pioneer's short wheelbase and small overhangs allow it to navigate rough terrain around the farm. This extra maneuverability is invaluable for tight spots and narrow tracks and trails that larger vehicles can't go.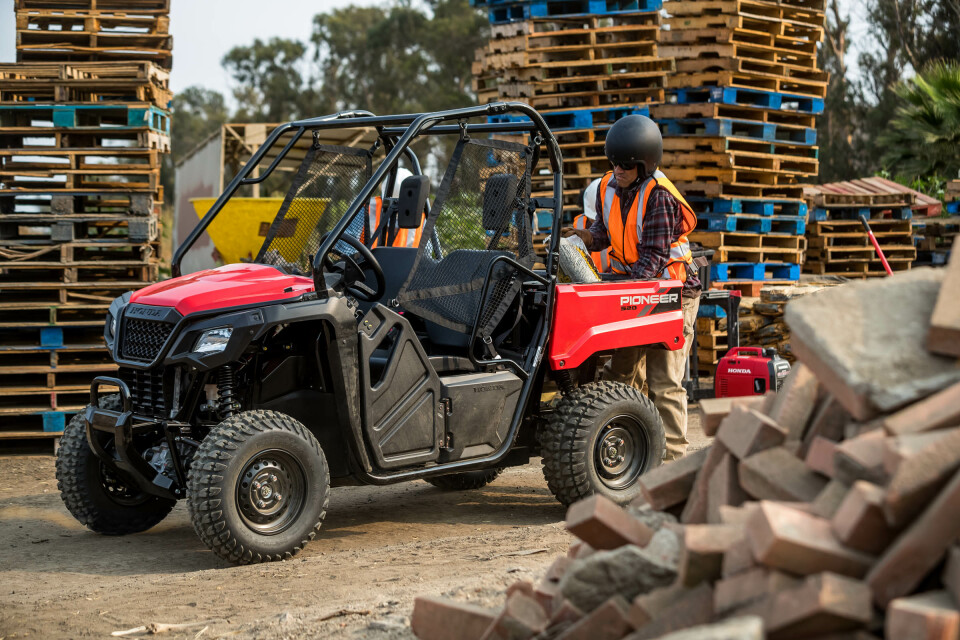 Hard Wearing Body Work
---
The Pioneer range is built to last, with durable bodywork, it can handle the tough conditions around kiwi farms. Hard wearing trays and body panels can  handle the knocks and deliver great mud protection. The Pioneer range is built so that you can get on with the tough jobs for years to come.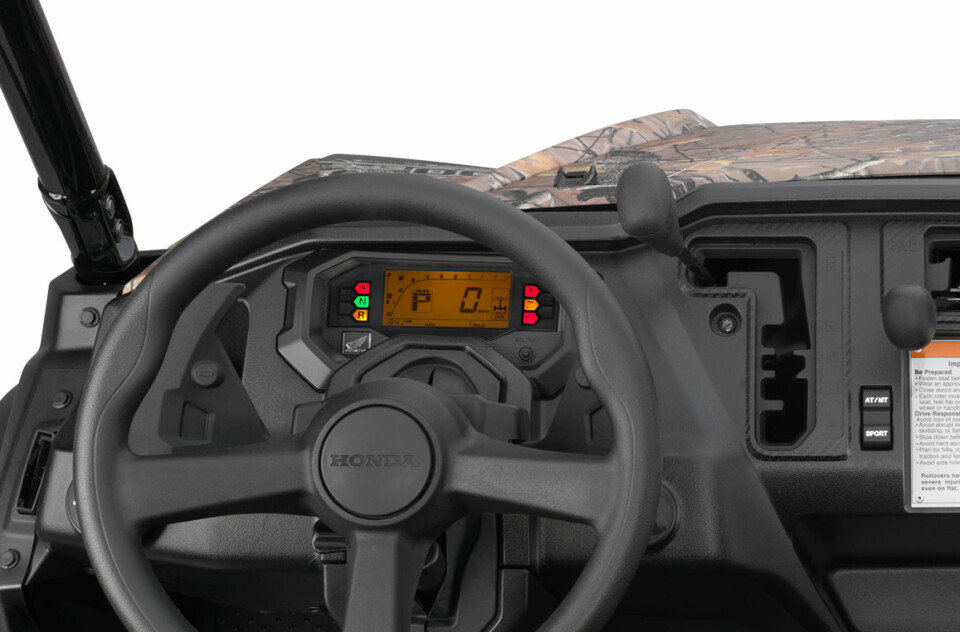 Multi-Function Digital Display
---
The multi-function LCD dash display is large enough to host loads of information, in an easy-to-read way.
Speed, fuel level, RPM, transmission mode, fuel gauge, water temperature, trip information and more. It even includes a clock, so you'll always know when it's time for some fun.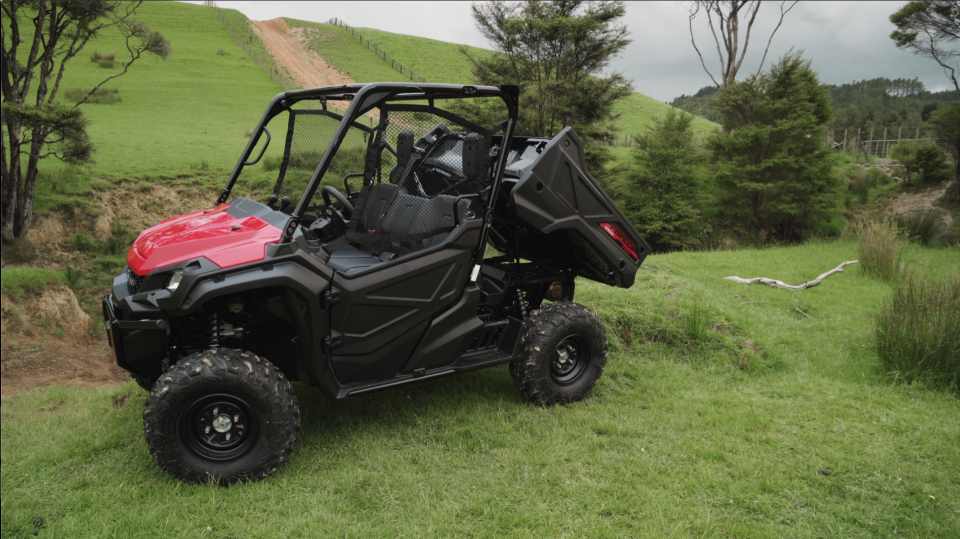 Easy Maintenance & Cleaning
---
Smart design allows easy access to mechanical components makes maintenance and cleaning a breeze. This helps you to keep running costs down and have more time with the Pioneer working on the farm and less time cleaning and servicing.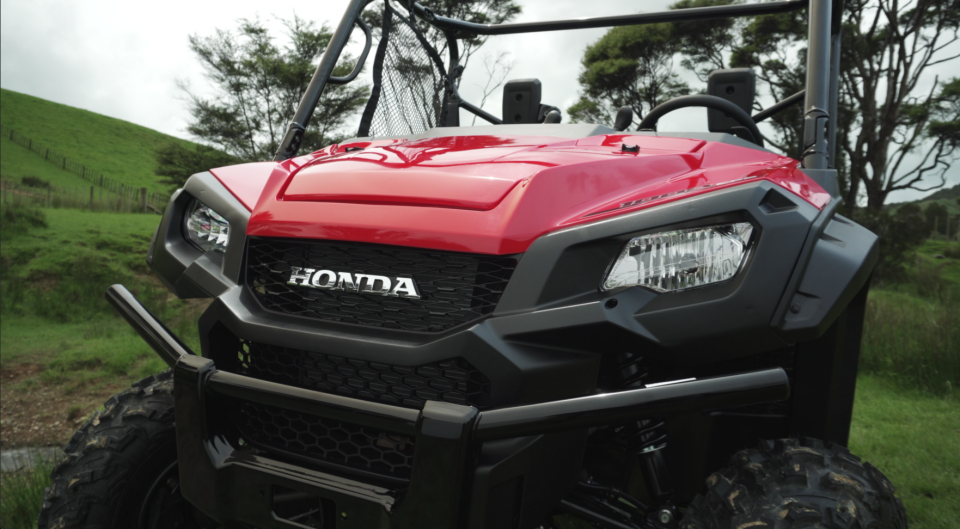 Front Bumper Protection
---
The Pioneer range comes with a solid front bumper for additional protection of vital parts and offering more durability and additional protection for the driver and passengers.   
Hear from honda owners
build my pioneer
Honda has an extensive range of accessories available for the Pioneer models. From windscreens, to winches and from bumper bars to roof options. Honda's range of accessories will cover off your needs on the farm.  
Customise your side by side using our Pioneer builder.
AN UNMATCHED DEALER NETWORK
With over 50 Honda dealerships located in key farming locations around New Zealand from Kaitaia to Invercargill, you can rest assured that when you own a Honda you will be able to get assistance when you need it. Authorised Blue Wing Honda dealerships are always key parts of their local rural community and understand the unique requirements for their local region. They share the same long term commitment to the rural community of New Zealand and assist Blue Wing Honda with support of key rural organisations such as NZ Young Farmers. Dairy Industry Association and NZ Herefords. We believe in Genuine People. Genuine Product. Genuine Service.
Find your local Honda dealer to experience the Honda way first hand.  
see the range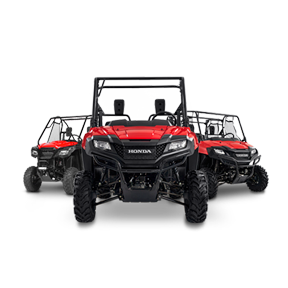 TEST RIDE A PIONEER
---
Had enough reading and want to get riding? Book a test ride using the form below to experience a Honda Pioneer for yourself. Just select your local dealer, fill in your details and we'll have you on the road in no time.    
BOOK A TEST RIDE